While a mobile user is traveling on the road, it would be impossible for him to operate the mobile device with both hands. Using typical Android software keyboard is very inconvenient typing while user on the road.
Currently, Android device have a lots of feature which let user operate it with single hand, using M8 will enjoy signle hand typing.

Compatible for Android 2.2 or up devices
M8 Software Keyboard Provided Chinese & English Input. Allow you input operate with one hand, easily input while you are travelling or carrying something with another hand. Chinese input method included, ChangJei, Quick, Canton Phonetic, Beijing Phonetic and Pen Stroke. English input include Predict Dictionary & Muti-tap input. Symbol input will change to URL shortcut keyboard while inputting URL address.

1.13
* Fixed, Swipe on keyboard will move text cursor up/down/left/right bugs not work properly
1.12
* Add feature for text editing, moving text cursor through edit text by Swipe on keyboard will move text cursor up/down/left/right.
1.11
* Add Sound effect on touch
* Settings screen layout re-arranged
1.9
* Add Chinese full width Symbols
* Add switch off vibrate on touch
1.8
* Add Emoji keyboard.
1.7
* Enhance Chinese most recent use list arrangement.
* Add four colour themes.
1.6
* Simplified display, speed up response. add dark & light colour layout, additional "Day light" for auto switch dark & light colour with real time clock.
1.1
* Enhance keyboard response time.
1.0
* First Release.

Latest news
Initializing...
M15 Software Keyboard
for Android Devices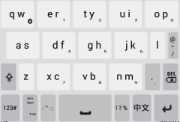 HKWXHD Hong Kong Weather Widget
for Android Devices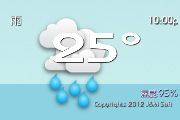 MCalendar
for Android Devices